Reputation Management
The Problem
You have happy customers that love your service but none of those positive reviews are online
Or you have some negative reviews that – deserved or not – are hurting your business and cause potential customers to skip over you
You don't know how to get good reviews online
With 85% of consumers trusting reviews as much as personal recommendations, it's essential that your business gather a substantial number of reviews on all major platforms.
The fact is getting testimonials should be a cornerstone of your digital marketing plan.
Why fix it
A solid reputation management plan will help you:
Consistently ask clients for reviews at the optimal time
Identify situations where people might be on the brink of submitting a negative review so you can fix it early
Make it easy for people to submit positive testimonials and reviews online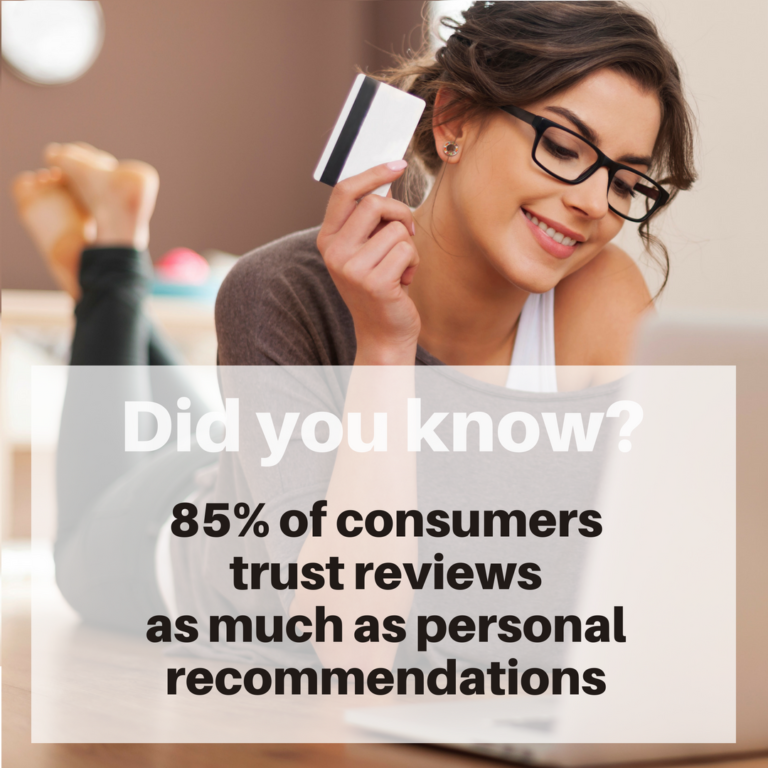 How to Fix it
This doesn't have to be a time-consuming task; it can be easily implemented and automated to fit within your business' process. There are several tools we often recommend that will help you to highlight positive reviews while allowing you to deal with negative reviews behind the scenes – out of the public's view.
Review Management & Response
Obtaining reviews, and the right reviews, is important but also your response to any kind of review is becoming more important with 30% saying that review responses are a key component in determining a local business' reputation. Even if it's a negative review, the response of the business can mitigate the issue and turn it into something positive.
We help you monitor reviews on the major platforms and, when needed, respond appropriately.
What's holding you back?
There are usually a handful of reasons that people don't want to ask for reviews.
They know that there is some reason why people wouldn't be happy and they are afraid that will be what comes out of the testimonials/reviews instead of the positive side.
They are too humble to ask for people to say good things about them.
They don't know how to ask in a polite way.
It's hard to explain to clients that you need them to leave feedback on Yelp, Facebook, Google, etc.
Get help!
That's why we created Reputation Management packages that solve all the problems you are facing AND take the guesswork out of how to improve your reputation online!
Let's face it… if you don't ask for good reviews when you have happy customers, you are missing out on TONS of extra referral business. 
Schedule a free consultation today or click here to request more information about Reputation Management.
Free Marketing Strategy Session